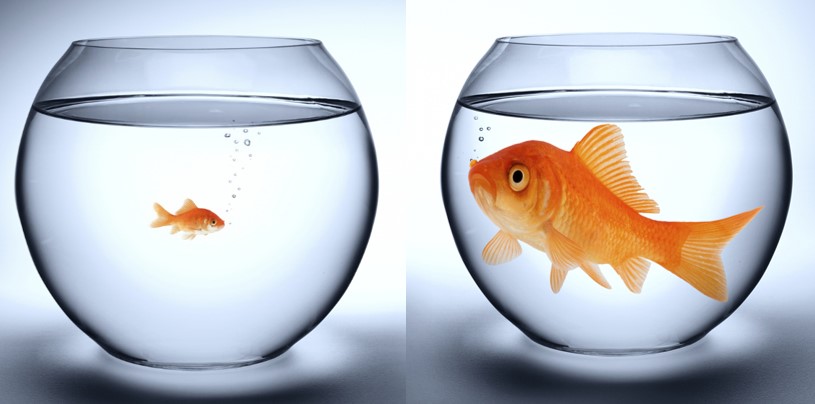 Leadership Apprenticeships: One Size Doesn't Fit all
When someone uses the phrase "one size fits all" I immediately think "that just means it fits everyone badly". But that's my natural cynicism. The reality can be that, although not a perfect fit, its an adequate fit for most people. So, what about leadership development programmes? On the one hand programmes need to be robust, delivering consistent content and repeatable outcomes. But on the other hand, if they are too rigid, are we at risk of the "cookie cutter" leadership style? I'm looking at difference and how it can add value to Leadership Apprenticeships.

Individual Differences
When it comes to learning and development, one of the key differences is learning styles. Its widely acceptable that people have preferences for learning in slightly different ways. Learning academics, theorists and psychologists differ on the number of learning styles but what they all have in common is that there is no one size or learning style, that fits all. There seems to be a consensus view that people will likely have their preferences for learning style. Indeed, its not only a preference for a single style, it could be that people learn best through a combination of styles or approaches. Combining different learning styles on a development programme must be a good thing. By creating learning material and content, that appeals to different styles, a richer learning experience is possible for the individual.
Organisational Differences
Does leadership look the same in all organisations? There are perhaps, certain leadership behaviours or values that we can recognise in most organisations. But companies are frequently different from one another, often in sometimes subtle ways, even within the same industry sector.
Some of the best leadership development solutions we have delivered, were unique rather than uniform. Design, delivery and assessment was done very much in partnership with the client. Bespoking a programme, making it relevant and appropriate to their culture, vision and strategy were essential to the programme's success. It sounds a lot like common sense. The approach was to combine content specific to that organisation, with the "golden threads" around leadership development.
Customising leadership programmes all sounds very good. But, when it comes to Levy funded programmes, consistency seems to be just as important. Can programme customisation and consistency coexist?
The Same but Different
What do the following industries have in common? An online retailer, a high street retailer, a customer behaviour consultancy, a waste and recycling company, a housing group, a precision auto-parts manufacturer, a plant and tool hire company, a recruitment and resourcing specialist? These organisations along with one of the UK's best known, most trusted and well-loved brands, all share the same thing in common. What unites them is their choice of Dove Nest as provider of their Leadership Apprentice programmes.
We work with a diverse group of individuals, across an equally diverse mix of industries. But when you look at how we design, deliver and assess our leadership programmes, it is possible to see how providing programmes that are "the same but different" is working.
Customisable Content
As you would expect, the leadership apprentice programmes we provide are robust. Built on Trailblazer frameworks with levels 3 and 5 ILM accreditation, the core elements of the syllabus are golden threads running throughout the programme. However, what makes us different is "designed-in customisation". Within the programme content can be customised to the client environment, without detracting from the required learning outcomes. So, although a programme may appear standardised, we still insist on working closely with each client, to ensure that as much content as possible, is relevant and appropriate to their organisation.
Blended Learning
Our apprentice programmes are delivered through wide range of learning styles. To appeal a wide palette of learning tastes, the programme content is a deliberate mix of traditional, practical, experiential, reflective, and the digital. By blending the content to cover a variety of tastes, we can create an overall experience that is richer than just focusing on a single style.
Applied Learning
Simply put, we've always understood that applying learning to their workplace environment is a critical element to apprentice leaders' development. So, throughout the programme, we challenge, support and encourage apprentices to apply what they have learned in real life.
But then, for over 35 years Dove Nest has upheld the principle that knowledge and learning is more valuable, when it is applied in practice. So, we have, for many years, successfully managed to be both bespoke and consistent. Our leadership apprentice programmes are no different.
Contact us today for free advice on turning the Levy into Learning, call us on 015395 67878, or email mike.kitson@dovenest.co.uk